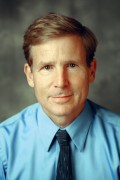 Brad Lebo is a principal of Vital Growth Consulting Group LLC. He focuses on the people challenges that face all organizations including those brought by under-performing leaders, managers and teams. Key engagements include:
helping senior leaders accelerate their development;
providing managers with best practice tools to excel;
working with teams to improve their dynamics and effectiveness;
facilitating organizational strategy, culture and alignment; and
hiring top performers.
Dr. Lebo has 30+ years of experience in organizations ranging from small businesses to Fortune 100 firms. He has helped both individuals and teams get better at what they do. His areas of specialization include individual and organizational assessment and targeted intervention. He has been featured in both radio and print media. He holds a Ph. D. in Psychology, a Master's Degree in Industrial Counseling and a Bachelor's Degree in Economics.
---

As a principal of Vital Growth Consulting Group, Dr. Sweet has consistently assisted businesses to improve their top and bottom line performance to meet their goals. He has 30 years of domestic and international business experience with SME and multinational companies, both private and public, in a number of industries. Prior to starting his first consulting business in 2000 he held the positions of CEO, COO and CFO and has had P & L responsibility for business units in North America and Europe.
Major accomplishments include:
Bought into a private company, grew and sold it for a 300% profit
Set up JV to make product in China
Sold division to strategic buyer for a public company
Consolidated business activities in Europe to improve the bottom line by 170%
Transferred products from Europe to North America growing sales 23% in first year.
Reduced dependence on distribution, emphasizing OEM business improving sales 18%
Instituted LEAN, and reduced inventories 42%, improved on-time shipments to 98%
Dr. Sweet has a Doctor of Business Administration from Nova Southeastern University and an MBA from the University of Connecticut.  He has received Executive Education from Dartmouth College, University of Virginia, Northwestern University and Harvard University.