The principals of Vital Growth Consulting Group are pleased to invite you to our business book club discussion.
The May meeting will present The 8 Dimensions of Leadership: DiSC Strategies for Becoming a Better Leader by Sugerman, Scullard & Wilhelm. This book is a great platform for understanding your own leadership style (with its strengths… and weaknesses) as well as the leadership style of those who lead others. The book also will be presented in greater detail at our June 6th workshop: Leadership for Entrepreneurs. There is an assessment for determining your leadership style here. Please note, the May business book club meeting is on a Thursday.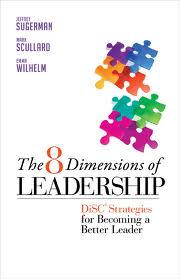 The details are:
Book Club General Description - A forum for discussing best selling business books. While it is not necessary that attendees read the selected book, they are encouraged to do so.
Location - the Santiago Room at 155 Fleet Street, Portsmouth, NH.
Time - The next meeting will be Thursday 5/23/2013 at 8 AM. The following meeting will be July 19th (a Friday) from 8 AM to 9:30 AM.
Book for 5/23 - The 8 Dimensions of Leadership by Sugerman, Scullard & Wilhelm.
Handout - a printed summary of the book to be reviewed at the meeting.
Attendance - limited to the first 12 people to sign up.
Agenda -
8:00 AM – Introductions and networking
8:15 AM – Summary presentation and book discussion
9:30 AM – Adjournment
Cost - $30.00 per meeting. Coffee and fruit will be provided.
Sign-up - Click on the paypal button below to sign-up.
---